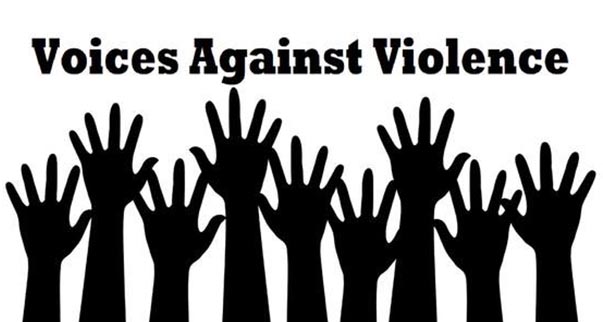 Inlandia Institute's Conversations at the Culver presents Voices Against Violence
Culver Center of the Arts
June 3, 2018
| | |
| --- | --- |
| Reflection and Conversation | Sunday, June 3, 2018, 1pm - 3pm |
Free Admission!
The impact of the personal experience of violence from terrorism in San Bernardino to domestic violence next door & police violence in the streets.
San Bernardino is still healing from the 2015 Dec. 2 terror attack and the 2017 North Park Elementary School shooting. Domestic abuse and police brutality are also unfortunately still prevalent. This special Event will invite the community to weigh in on the conversation. Voices Against Violence contextualizes the impact of violence through reflection, conversation, and self-empowerment, highlighting the personal experience of individuals affected by violence.
Award-winning author Shondra Buchanan is a former Writer-in-Residence at William & Mary College. Currently, a lecturer at California State University, Northridge, Shondra's family memoir, Black Indian, will be released February 2019. 
The current Inlandia Literary Laureate, Nikia Chaney, is the author of two chapbooks, Sis Fuss and ladies, please. She is founding editor of shufpoetry, an online journal for experimental poetry. 
Allyson Jeffredo's work can be found in The Fern, Cider Press Review, Slipstream Press, and others. 
Dane Lydia Florence Theon Ware is the author of Sign, a tiny book, and D.I.R.T.; A Poem Song. She has also performed her work at L.A. City College, at USC, and at UCLA. 
This project was made possible with support from California Humanities, a non-profit partner of the Nation Endowment for the Humanities. Visit www.calhum.org.
Inlandia events are free and open to the public.