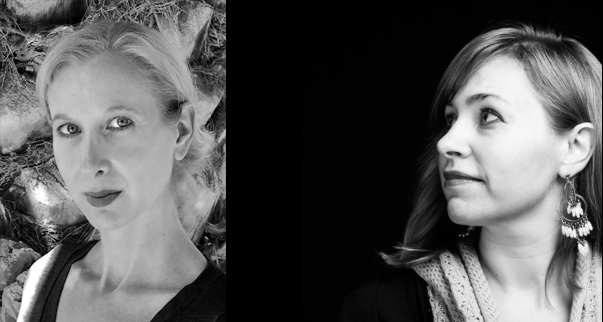 Conversations at the Culver
The Surviving Child: A Reading and Discussion
Culver Center of the Arts
February 4, 2018
| | |
| --- | --- |
| Reading and Discussion | Sunday, February 4, 2018, 1pm - 3pm |
Inlandia Institute's Conversations at the Culver presents The Surviving Child: A reading and discussion with poets Katie Ford and Alison Benis White. This event will be held on Sunday, February 4, 2018 at 1 pm at the UCR Barbara and Art Culver Center of the Arts building located at 3834 Main St, Riverside, CA 92501.
Katie Ford is the award-winning author of four books of poetry, including If You Have To Go, forthcoming in August 2018 from Graywolf Press. She is Professor of Creative Writing and Director of the MFA Program at the University of California, Riverside.
In his review of Ford's Blood Lyrics, Kyle Martindale says, "We may read Katie Ford's Blood Lyrics, in the way that we may live for a while beside a master poet, and join in her pangs and violet epiphanies. There is transport to be found in her book—in the sheer tremendousness of her images, and the leaping power of her metaphors, often leaping simultaneously into mystery while rendering certainties."
Allison Benis White is the author of Please Bury Me in This (2017), Small Porcelain Head, selected by Claudia Rankine for the Levis Prize in Poetry, and Self-Portrait with Crayon.
"'I want to tell you something memorable,' White writes, 'something you could wear around your neck.' Yet this stunning collection does much more, confronting instead the philosophical problems inherent in our desire to memorialize the lost other in language. . . ." Los Angeles Review of Books on Please Bury Me in This
This event is free and open to the public. Books will be available for purchase and signing. Light refreshments will be served. For more information, please call Inlandia at 951 790 2458 or email inlandia@inlandiainstitute.org.
Katie Ford photo credit: Helge Brekke