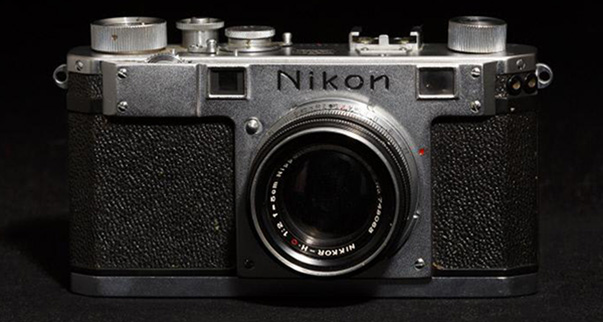 Pop-Up Info Session: Camera Collection
Family First Sundays
California Museum of Photography
April 7, 2019
| | |
| --- | --- |
| Pop-up Info Session: Camera Collection | Sunday, April 7, 2019, 1pm - 2pm |
Pop-up Info Session is a monthly session for casual conversations thematically based on objects featured in the exhibition Collected. This month's focus is on the museum's camera collection currently on exhibit in the permanent collection gallery.


The California Museum of Photography (CMP) has a selection of cameras ranging from the 1890s to 1970s on view. Museum staff will be present during the Pop-up Info Session to facilitate conversations and answer questions on the origins of the camera collection.


Pop-up Info Session is supported by the Gluck Fellows Program of the Arts at UC Riverside. The Gluck Fellows Program is made possible by the generosity of the Max H. Gluck Foundation. Pop-up Info Session is lead by Angela Lessing, UC Riverside Gluck Fellow in Art History.



Nikon S Camera (1951-1954). Bingham Collection [1973.0001.0369]