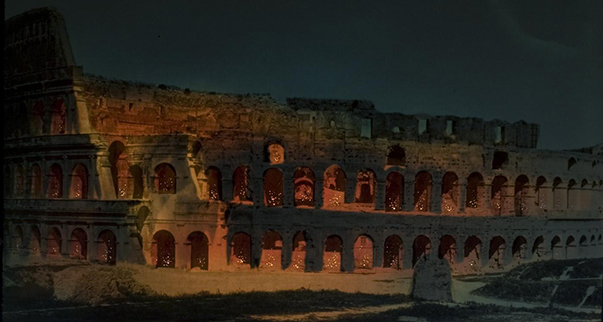 Pop-Up Info Session: Megalethascope
Family First Sundays
California Museum of Photography
February 3, 2019
| | |
| --- | --- |
| Pop-up Info Session: Megalethascope | Sunday, February 3, 2019, 1pm - 2pm |
Pop-up Info Session is a monthly session for casual conversations thematically based on objects featured in the exhibition Collected. This month's focus is on the megalethascope.


The megalethoscope is an optical apparatus in which photographs are viewed through a large lens creating three dimensional effects. It was a form of parlor entertainment in the mid 19th century, and those who owned them would collect different photographs for the device and show them off to guests.

During this month's Pop-up Info Session, museum guests can get a rare glimpse of historic photographs through the megalethascope. Museum staff will be present to facilitate demos.

Pop-up Info Session is supported by the Gluck Fellows Program of the Arts at UC Riverside. The Gluck Fellows Program is made possible by the generosity of the Max H. Gluck Foundation. Pop-up Info Session is lead by Angela Lessing, UC Riverside Gluck Fellow in Art History.

(Image) Carlo Ponti (1823-1893), " Rome, The Colosseum," [Date not indicated]. Albumen megalethascope print. Gift of the Western Photographic Collectors Assn. and Dr. Robert Bingham. (Accession Number: 1980.0033.0097)