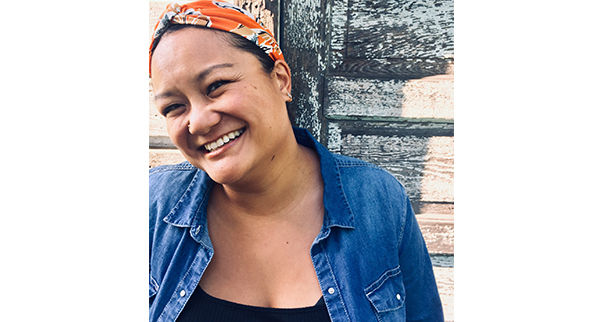 Inlandia Institute's Conversations at the Culver: Hillary Gravenyk Prize winners Michelle Penaloza, Elizabeth Cantwell, Rachelle Cruz, and Kenji C. Liu
Culver Center of the Arts
September 22, 2019
| | |
| --- | --- |
| Reading and Discussion | Sunday, September 22, 2019, 1:30pm - 3:00pm |
A celebration of the winners of the Hillary Gravendyk Poetry Prize.  Four poets discuss their books of poetry and join in the conversation about the poetry process.


Elizabeth Cantwell is a high school teacher and poet living in Claremont, California, with her husband, two sons, and small dog. She is the author of two books of poetry, Nights I Let The Tiger Get You (Black Lawrence Press) and All The Emergency-Type Structures (Inlandia Institute), which was a finalist for the 2018 National Poetry Series and won the 2018 Regional Hillary Gravendyk Prize. If you need her, you can find her watching horror movies, listening to Fiona Apple, or reading incessantly about climate change.  


Kenji C. Liu is author of Monsters I Have Been (Alice James Books, 2019) and Map of an Onion, national winner of the 2015 Hillary Gravendyk Poetry Prize (Inlandia Institute). His poetry has appeared in American Poetry Review, Poetry Northwest, Gulf Coast, Apogee, and elsewhere, including two chapbooks and several anthologies. An alumnus of Kundiman, VONA/Voices, the Djerassi Resident Artist Program, and the Community of Writers, he lives in occupied Tongva land.


Rachelle Cruz is from Hayward, California. She is the author of God's Will for Monsters (Inlandia, 2017) and Experiencing Comics: An Introduction to Reading, Discuss-ing and Creating Comics, among other books. She hosts The Blood-Jet Writing Hour, a writing podcast with Muriel Leung. She is a Lecturer in the Creative Writing Department at the University of California, Riverside. An Emerging Voices Fellow, a Kundiman Fellow and a VONA writer, Rachelle lives and writes in Southern California.


The proud daughter of Filipino immigrants, Michelle Peñaloza is author of Former Possessions of the Spanish Empire, winner of the 2018 Hillary Gravendyk National Poetry Prize. She is also the author of two chapbooks, landscape/heartbreak (Two Sylvias, 2015), and Last Night I Dreamt of Volcanoes (Organic Weapon Arts, 2015). 


This event is free and open to the public. 
Special thanks to our sponsor, UCR Center for Ideas and Society.