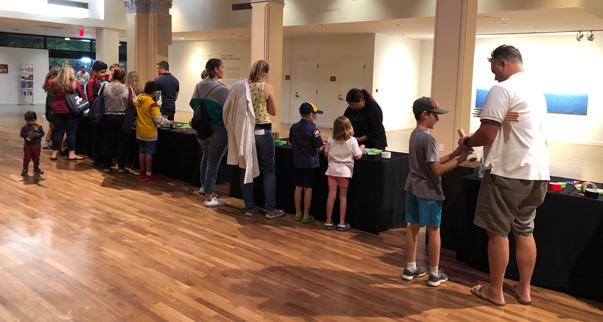 Family First Sundays
UCR ARTS
March 1, 2020
| | |
| --- | --- |
| Family First Sundays | Sunday, March 1, 2020, 11am - 3pm |
FREE!
Families can enjoy UCR ARTS for FREE on Family First Sundays! On March 1, we will celebrate the opening of the new exhibition, Facing Fire, with a focus on natural elements and fire safety! Take your picture with the Riverside Fire Department's fire truck and meet firefighters, learn about fire safety with the Forest Service, create nature prints in the sun, join in on family tours, go on a scavenger hunt for elements of nature in art, check out a pop-up print viewing, and more!
Schedule:
• Riverside Fire Department fire truck & firefighters, 11am-12pm
• Family tours of Facing Fire, 11:30am & 1:30pm
• Forest Service, 11am-3pm
• Pop-up Print Viewing, 2-3pm
• Sun prints and more art activities, 11am-3pm
• Scavenger Hunt, 11am-3pm
Family First Sundays is supported by the Gluck Fellows Program of the Arts at UC Riverside. The Gluck Fellows Program is made possible by the generosity of the Max H. Gluck Foundation.