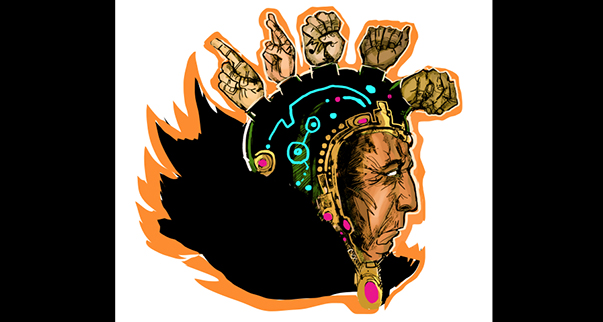 Revising the Past, Remaking the Future
Culver Center of the Arts
October 16 - October 17, 2015
| | |
| --- | --- |
| Conference Day 1 | Friday, October 16, 2015, 8:30am - 5:00pm |
| Conference Day 2 | Saturday, October 17, 2015, 8:30am - 2:00pm |
Free Admission
This is an academic conference focused on scholarship that critically explores the ways that speculative fiction engages with the legacies of colonialism and with radical visions of transformed futures, particularly those produced from communities that have previously been marginalized by a hegemonic sf that often creates "colorblind" futures. Speakers will address speculative fictions across media, including film, television, music, performance and visual arts.
The keynote address will be given by film scholar Barry Keith Grant on October 17th.
Though attendance is free, registration in advance is suggested due to limited seating. To register and view the full program, visit: http://sawyer.ucr.edu/registration.html or http://sawyer.ucr.edu/schedule.html. 
Support has been provided by UCR College of Humanities, Arts, and Social Sciences (CHASS) and the City of Riverside