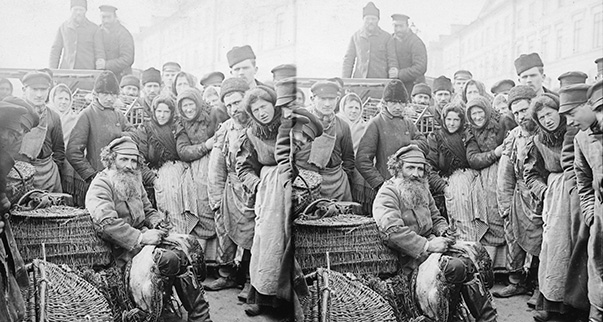 Public Print Viewing
Picturing Power: A Photographic Study Of Late Nineteenth Century Poland
California Museum of Photography
April 30, 2016
| | |
| --- | --- |
| Print Viewing, Culver Atrium | Saturday, April 30, 2016, 12pm - 3pm |
Free and open to the public
The California Museum of Photography at UCR ARTSblock presents a special print viewing featuring stereographic images from the museum's Keystone-Mast Collection. The photographs presented feature the cities and people of Poland during the late nineteenth century. Taken during a period of constant social and political turnover, these images served to legitimate unstable systems of power as the photographs were spread around the globe and used as educational tools. We encourage visitors to stop by and reflect on photography's potential as a vehicle for validation and dissemination of information.
"Picturing Power: A Photographic Study of Late Nineteenth Century Poland" is organized by Sara Greenberg, Gluck History of Art Fellow at UCR. The print viewing is organized in conjunction with the screening of Andrzej Wajda's Korczak (1990), scheduled for 3pm in the Culver Screening Room. The film screening was organized in collaboration with PIE, Poles in Inland Empire, in celebration of Polish Constitution Day, May 3, 1791. Click here to purchase tickets for the film.
image: Market Scene, Warsaw, Poland, from the permanent collection of the California Museum of Photography at UCR ARTSblock, The Keystone-Mast Collection.