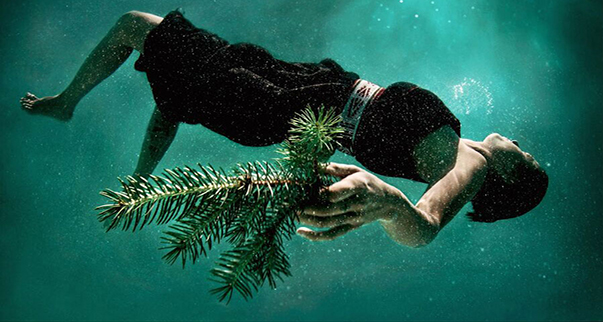 Neo Native: Toward New Mythologies Symposium
UCR ARTS
November 1 - November 4, 2017
| | |
| --- | --- |
| Neo Native: Toward New Mythologies | Thursday, November 2, 2017, 9am - 8pm |
| Neo Native: Toward New Mythologies | Friday, November 3, 2017, 9am - 8pm |
| Neo Native: Toward New Mythologies | Saturday, November 4, 2017, 10am - 12pm |
All events free and open to the public; Eventbrite reservations required.
Neo Native: Toward New Mythologies explores the vision of artists whose work is informed by traditions within tribal cultures, but whose themes express a newfound contemporary narrative.
Curated and hosted through a collaboration between the Sam and Alfreda Maloof Foundation and the UCR California Center for Native Nations, this four-day series will feature guided tours of the Neo Native art exhibit at the Maloof Foundation and a symposium featuring more than 30 native artists, performers, practitioners, and scholars at the Culver Center of the Arts.
For more details please go to:
The California Center for Native Nations and the Sam & Alfreda Maloof Foundation for Arts & Crafts
Co-sponsors include: Center for Ideas & Society (CIS), Costo Chair in American Indian Affairs, Dean of College of Humanities, Arts, and Social Sciences (CHASS), Native American Student Programs (NASP), Departments of Art, Comparative Literature, Creative Writing, Dance, History of Art, Media & Cultural Studies, Sociology, and Theater, Film, and Digital Production
Water Memory by Cara Romero