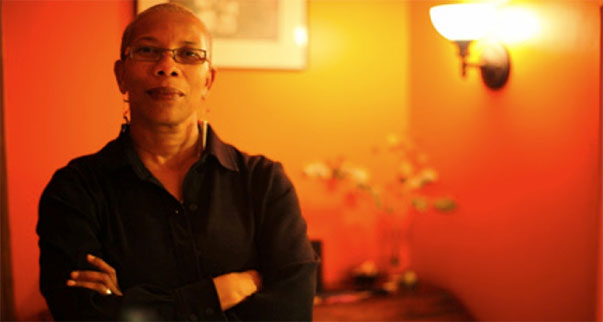 Crystal Griffith: Reception, Screening, and Discussion
Culver Center of the Arts
October 16, 2013
| | |
| --- | --- |
| Reception, Screening, and Discussion | Wednesday, October 16, 2013, 6pm - 9pm |
AMÉRICA'S HOME is a film about gentrification and displacement in San Juan, Puerto Rico, told through the story of América Sorrentini Blaut, a feisty Puerto Rican woman in her 70's and her fight against developers intent on bulldozing her community and family's historic home. Her story is one of many tales of resistance against rampant greed, gentrification and displacement taking place all across Puerto Rico and on the U.S. mainland. Meca lives on fixed income in Chicago and struggles to restore the Sorrentini home in Santurce, a rapidly gentrifying neighborhood near San Juan. With the help of "retired" construction workers and artisans, she transforms the house into a community/cultural center. When developers offered $2 million dollars to knock it down for exclusive condos, Meca refused. As one activist observes, "Not everything of value is for sale."

C.A. Griffith is an Associate Professor of film production as well as an award-winning writer and filmmaker. She began her career in New York's independent film community and in 1991, she became the first Black woman to gain membership as a First Assistant Cameraperson in IATSE, the International Association of Theatrical Stage Employees Cameraman's union. She currently teaches at Arizona State University in the School of Film, Dance and Theatre.

This event has been sponsored by UCR's Department of Media and Cultural Studies.