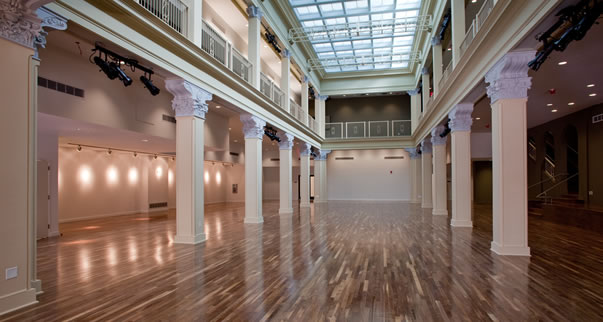 Conflict Revolution
How Mediators Can Help Save the Planet
Culver Center of the Arts
May 14, 2013
| | |
| --- | --- |
| A Talk with Kenneth Cloke | Tuesday, May 14, 2013, 5pm - 7pm |
A Talk With Kenneth Cloke
We have all watched political conversations degenerate into angry quarrels between deeply wounded, frightened, adversarial people; then deteriorate into brutal personal attacks and antagonistic power contests; ultimately sinking into screaming matches, shaming and blaming, and personal viciousness, sometimes resulting in senseless violence, and appalling acts of brutality.

What is our responsibility as dispute resolvers for the environmental, social, economic and political conflicts that are occurring around us? Can we apply conflict resolution principles to the inequalities, inequities, and dysfunctions that fuel chronic environmental, political, economic and social conflicts? Are we not implicitly responsible for learning to address and resolve global conflicts beyond our borders, helping to eliminate their chronic sources, and contributing to the redesign of conflict generating structures, processes, institutions and practices, so as to prevent their recurrence? And how can we bring these changes about without recreating the very problems we seek to solve?

Successful political decision-making and conflict resolution require not silence or rage, but dialogue; not aggression, but collaboration; not accommodation, but courageous, constructive, creative contention. Silence in the face of critical issues signifies not merely the absence of speech, but of integrity, and therefore of self, values, citizenship, and community.

This talk will examine the role mediators can play in helping to resolve chronic, complex global conflicts, and identify ways of acting locally and internationally to build conflict resolution capacity around the world, thereby helping to create a "conflict revolution."

This event is sponsored by the Center for Ideas and Society through a generous gift by Forrest and Jodi Mosten. This event is free and open to the public. For more information on this or any other event sponsored by The Center for Ideas and Society, please visit our website at http://ideasandsociety.ucr.edu and subscribe to our email.
2013 Mosten Series in Human Rights and Community Development