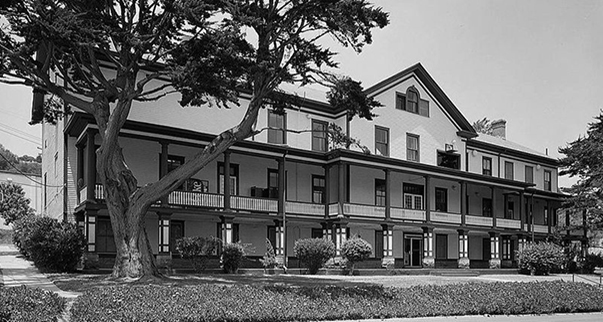 Archaeological Institute Of America: Colloquium
Culver Center of the Arts
February 25, 2017
| | |
| --- | --- |
| AIA Colloquium 2017 | Saturday, February 25, 2017, 12pm - 2pm |
Free Admission. Seating is limited.
On Saturday, February 25, archaeologists will present four free programs on the Victorian era at the University of California ARTSblock, on Main St. Pedestrian mall, in Riverside. At the same time, the Mall will be filled with events and vendors celebrating the Riverside Dickens Festival.

Victorian's developed an enthusiasm for archaeology. Their efforts were crude and sometimes destructive by today's standards, but their pioneering work set the groundwork for more scientific archaeological practice.
A Victorian era archeologist featured is Gertrude Bell. Bell was more
Indiana Jones
 than a proper Victorian lady of her class. She embraced the Victorian enthusiasm for archaeology. In addition to archaeological work, she was a travel writer, mountaineer, linguist, a British foreign service officer, spy, and more influential in the British government than her colleague T.E. Laurence (of Arabia). Her work and legacy will be presented by Shannon Hayes and Beth McLaughi, of Loyola Marymount University, Classics and Archaeology Department.
Today The Victorians themselves are subjects of archaeological research.
Dr. John Gust, Lecturer in Anthropology-University of California, Riverside & Adjunct Faculty of Anthropology at the University of Redlands, will compare the archaeology of late 19th Century Maya workers growing sugar for land owners in the Mexican Yucatan, with those working for logging companies in the colony of British Honduras, now the country of Belize. 
Studying Victorian Era houses as archaeological sites can reveal a lot about their builders and previous owners. In some cases in ways the Victorians would never have dreamed of.
When archaeologist Donn Grenda purchased an arts and crafts house he also got an archaeological site. He will present some of the secrets found in the ash dump and artifacts inside the walls. From these finds, Grenda has pieced together a picture of the lives of the house's rich and almost famous former residents. Dr. Grenda is president of Statistical Research, Inc. and a former member of the California Historic Resource Commission.
The fourth program of Victorian archaeological secrets involves the US Army, hidden spaces and rituals perhaps linked to ancient Celts. The secrets found in the barracks of the former Ft Rosecrans, in San Diego will be revealed by Ron May, president of Legacy 101 Archaeology & Historic Preservation Consultants.
The programs will be presented from 12 noon to 2 PM. The UCR ARTSblock is at 3824 Main St. in Riverside. The colloquium is organized by the Archaeological Institute of America's Inland Southern California Society. For more information see the Society's Facebook page at 
www.facebook.com/aiariverside
.
Photo of Fort Rosecrans 1904.
Support has been provided by UCR College of Humanities, Arts and Social Sciences (CHASS) and the City of Riverside.