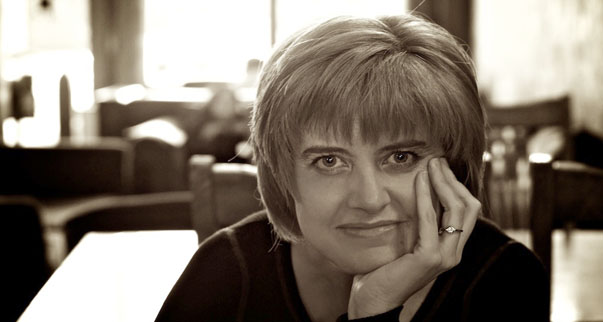 Conversations at the Culver
Mass: A Conversation With Jo Scott-Coe And Chiwan Choi
Culver Center of the Arts
Free Admission
| | |
| --- | --- |
| Mass: A conversation with Jo Scott-Coe and Chiwan Choi | Thursday, September 15, 2016, 7:00pm - 8:30pm |
Join the Inlandia Institute as we welcome author Jo Scott-Coe and publisher Chiwan Choi, in a discussion about her latest book, Mass, published by Writ Large Press.

In 1966, Charles Whitman climbed to the top of UT Austin's clock tower and performed the first televised and (at the time) deadliest mass shooting in American history. Half a century later, we continue to consume endless "breaking news" images of domestic terror in schools, movie theaters, churches, nightclubs, and city streets. MASS turns the camera and looks underneath this ritual of violent public spectacle, tracing the story of a lost priest who befriended Whitman fifteen years before his tower rampage. Part lyric meditation and part narrative history, MASS explores the wounds of failed fatherhood, both religious and secular, and exposes the unspeakable delusions and ciphers inside our collective conscience. MASS also makes available extensive online supplementary materials, including notes on sources, documents, and never-before-published photographs.
Jo Scott-Coe's first book, Teacher at Point Blank (Aunt Lute 2010), was listed as a "Great Read" by Ms. Magazine. Her essays have appeared in Catapult, Salon, Cultural Weekly, The Los Angeles Times, Assay: A Journal of Nonfiction Studies, Superstition Review, Writing on the Edge, Fourth Genre, River Teeth, Hotel America, and Ninth Letter. In 2009 and 2010, her nonfiction received notable listings in Best American Essays. Scott-Coe is an associate professor of English and creative writing at Riverside City College, where she advises the student literary magazine, MUSE. Since 2014, she has also facilitated community writing workshops for the Inlandia Institute. Her elegy for Charles Whitman's wife, "Listening to Kathy," first published in Catapult, is now available as a chapbook for Big Jacaranda Books. Find Jo on Facebook @teacheratpointblank, on Twitter @joscottcoe, and on her webpage, joscottcoe.com.
Chiwan Choe is the author of two collections of poetry, The Flood (Tia Chucha Press, 2010) and Abductions (Writ Large Press, 2012). His most recent project is Ghostmaker, a book he wrote, presented, and destroyed in 2015. He is also currently working on The Yellow House, a new collection of poetry to be published by CCM in 2017. Chiwan is also one of the founding partners of Writ Large Press, an indie publisher that uses the book to resist, disrupt and transgress.
Support has been provided by UCR College of Humanities, Arts and Social Sciences (CHASS) and the City of Riverside.