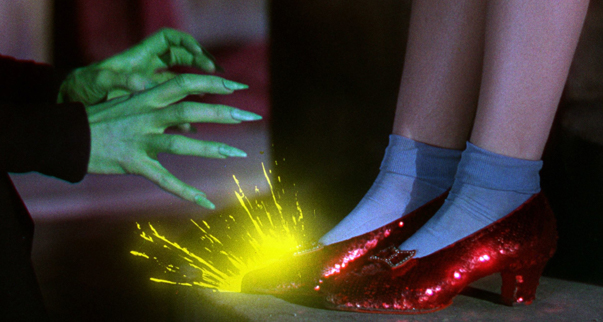 The Wizard of Oz (POSTPONED)
Directed by: Victor Fleming, King Vidor
1939 | USA | 101 minutes
| | |
| --- | --- |
| Matinee | Saturday, March 28, 2020, 12pm |
When a tornado rips through Kansas, Dorothy and her dog, Toto, are whisked away in their house to the magical land of Oz. They follow the Yellow Brick Road toward the Emerald City to meet the Wizard, and en route they meet a Scarecrow (that needs a brain, a Tin Man  missing a heart, and a Cowardly Lion who wants courage.

"A work of almost staggering iconographic, mythological, creative and simple emotional meaning, at least for American audiences, this is one vintage film that fully lives up to its classic status." - Todd McCarthy, Variety
This screening is part of A MARCH MARATHON OF MUSICAL MOVIES! Tickets to ALL films in the series are $25. Click to purchase!