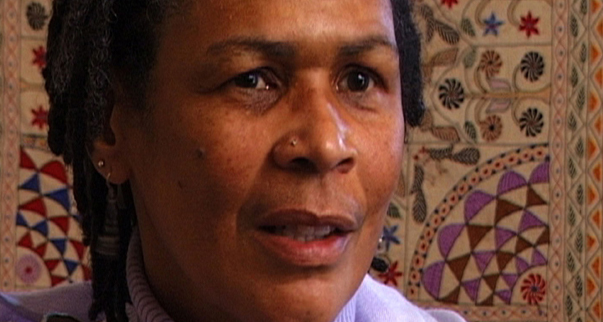 The Noble Struggle of Amina Wadud
Directed by: Elli Safari
2007 | USA | 29 minutes
| | |
| --- | --- |
| Matinee | Saturday, August 4, 2018, 3pm |
Free Admission!
On March 18, 2005, Amina Wadud shocked the Islamic world by leading a mixed-gender Friday prayer congregation in New York. The Noble Struggle Of Amina Wadud is a fascinating and powerful portrait of this African-American Muslim woman who soon found herself the subject of much debate and Muslim juristic discourse. In defying 1400 years of Islamic tradition, her action caused global awareness of the struggle for women's rights within Islam but also brought violence and death threats against her. 
Filmmaker Safari follows this women's rights activist and scholar around the world as she quietly but with utter conviction explains her analysis of Islam in the classroom, at conferences, in her home, and in the hair dresser's shop. Wadud explains how Islam, with its promise of justice, appeals to the African American community. And she links the struggle for racial justice with the need for gender equality in Islam. Deeply engaging, this film offers rare insights into the powerful connections between Islam, women's rights, and racial justice.
No reservations are required. Seating is first come, first serve. 
This film is a part of Film for Thought, a series of screenings sponsored by the Advancing Intercultural Studies project and the UCR Center for Ideas and Society through a generous grant from the Andrew W. Mellon Foundation.