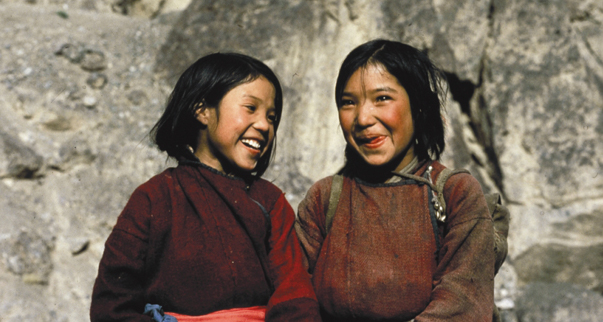 The Economics of Happiness
Directed by: Steven Gorelick and Helena Norberg-Hodge
2011 | USA | 67 minutes
| | |
| --- | --- |
| Screening | Friday, July 20, 2018, 7pm |
Free Admission!
The Economics of Happiness features a chorus of voices from six continents calling for systemic economic change. The documentary describes a world moving simultaneously in two opposing directions. On the one hand, government and big business continue to promote globalization and the consolidation of corporate power. At the same time, all around the world people are resisting those policies, demanding a re-regulation of trade and finance - and, far from the old institutions of power, they're starting to forge a very different future. Communities are coming together to re-build more human scale, ecological economies based on a new paradigm - an economics of localization.

"Cuts deeply to the heart of the global crisis. Magnificent!" - David Suzuki, TV presenter and environmentalist
"This passionate film presents a clear and articulate vision of what a shift in the scale at which we do things would look like… timely and powerful." - Rob Hopkins, Co-founder of the Transition Town movement
"What's our favorite documentary of all time? The one film we wish everyone could see? Hands down, this is it. It is truly one of the most important and useful films for inspiring change that has been made in a generation." - Films for Action
No reservations are required. Seating is first come, first serve. 
This film is a part of Film for Thought, a series of screenings sponsored by the Advancing Intercultural Studies project and the UCR Center for Ideas and Society through a generous grant from the Andrew W. Mellon Foundation.