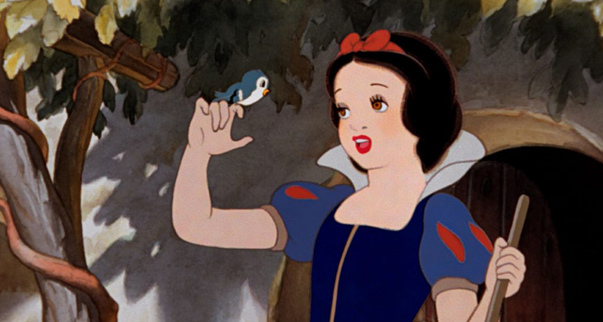 Snow White and the Seven Dwarfs (POSTPONED)
Directed by: David Hand
1938 | USA | 83 minutes
| | |
| --- | --- |
| Screening | Sunday, March 29, 2020, 12pm |
The Grimm fairy tale gets a Technicolor treatment in Disney's first animated feature. Jealous of Snow White's beauty, the wicked queen orders the murder of her innocent stepdaughter, but later discovers that Snow White is still alive and hiding in a cottage with seven friendly little miners. Disguising herself as a hag, the queen brings a poisoned apple to Snow White, who falls into a death-like sleep that can be broken only by a kiss from the prince.

"To one degree or another, every animated feature made since owes it something." - Roger Ebert, Chicago Sun-Times
This screening is part of A MARCH MARATHON OF MUSICAL MOVIES! Tickets to ALL films in the series are $25. Click to purchase!