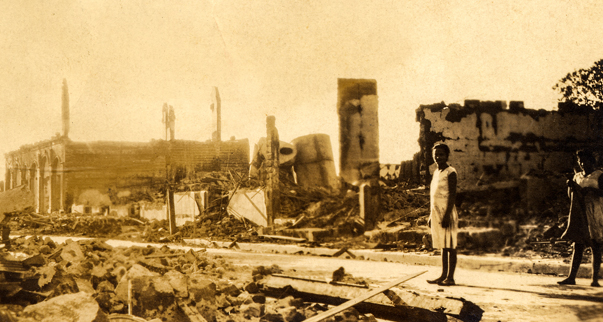 Nicaragua: History, Memory, Loss
An Evening of Nicaraguan Documentary Films
Directed by: Bernard Gordillo; María José Álvarez & Martha Clarissa Hernández
| | |
| --- | --- |
| Screening and Q&A | Wednesday, November 16, 2016, 7pm |
Free Admission!
A special double-feature centered around Nicaragua: history, memory, loss. Romance Oriental para Mariíta Huezo by Bernard Gordillo and Lubaraun (Al encuentro de…) by María José Álvarez & Martha Clarissa Hernández. A discussion and Q&A with Bernard Gordillo, PhD Student in Musicology at UCR, and Dr. Jonathan Ritter, Associate Professor of Ethnomusicology at UCR, will follow the films.
Romance Oriental para Mariíta Huezo
A short documentary that recalls the tragedy of the 1931 Managua earthquake, the death of and controversy surrounding Mariíta Huezo, and the musical composition for flute and piano by Luis Abraham Delgadillo, which has come to commemorate the catastrophe and the deceased. The film is a product of Bernard Gordillo's ongoing musicological research into Nicaraguan music history and culture.
Lubaraun…   (Al Encuentro de…)
An ethnographic film with road movie elements filmed on the Caribbean coast of Nicaragua and Honduras, where endearing characters reveal the cosmic vision of the Garifuna nation. It is a journey back to their roots, a reunion with their ancestors, and a story of a family in resistance while joined by one sea.