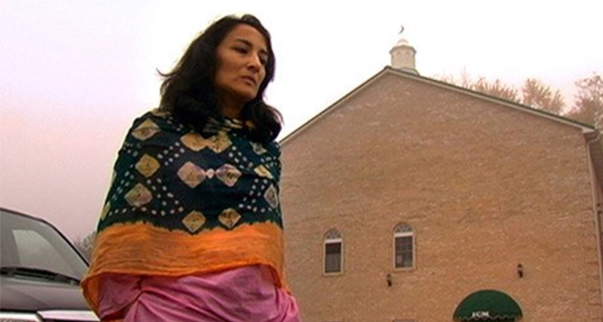 Mosque in Morgantown
Directed by: Brittany Huckabee
2009 | USA | 54 minutes
| | |
| --- | --- |
| Screening | Saturday, August 4, 2018, 7pm |
Free Admission!
Mosque In Morgantown follows one woman's campaign for change against extremism in her West Virginia mosque, throwing the community into turmoil and raising questions that cut to the heart of American Islam. When former Wall Street Journal journalist and single mother Asra Q. Nomani returns from working in Pakistan to her hometown mosque in Morgantown, West Virginia, she believes she sees signs of trouble: exclusion of women, intolerance toward non-believers, and suspicion of the West. She finds such signs particularly alarming and determined to halt the 'slippery slope' that she maintains leads from Islamic intolerance to violence, she begins a campaign to drag the mosque's practices into the 21st century, triggering a heated battle between tradition and modernity. Nomani's activist tactics alienate would-be allies in the mosque, leading many to wonder who most deserves the label of "extremist." Director Brittany Huckabee takes a balanced view of the tensions dividing this community, exploring both sides from a neutral standpoint. This riveting Emmy Award nominated film is not only about women's rights in the mosque but about the struggles of a Muslim community faces as it strives to be a part of American life.

No reservations are required. Seating is first come, first serve. 
This film is a part of Film for Thought, a series of screenings sponsored by the Advancing Intercultural Studies project and the UCR Center for Ideas and Society through a generous grant from the Andrew W. Mellon Foundation.