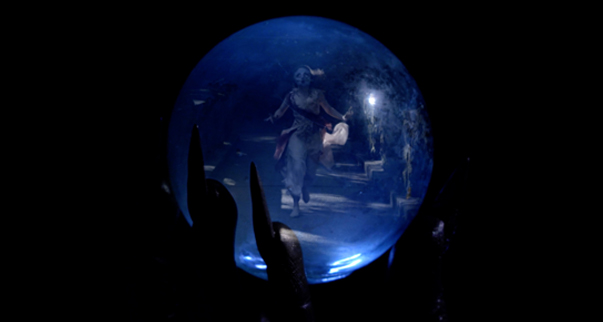 Horror ShortFest 2017
Directed by: Various
2017 | USA
| | |
| --- | --- |
| Screening | Sunday, October 22, 2017, 1pm |
Free Admission!
Join us for an afternoon of short horror films from Inland Empire filmmakers!
Films include:
Witcher: First Hunt
Directed by Chris Nunez
A messenger comes with a contract intended for a Master Witcher... Instead it is taken up by Geralt, who finds himself a bit over his head after deciding to take on the monster solo. 

Watchbear
Directed by Cesar Saldana
A small boy finds a guardian in the form of a teddy bear after he is attacked by a monster.
'Palm'ers Hall
Directed By Zaria Armendariz, Summer Medina, Brendon Wilson
A haunted story about a haunted college campus.
Darling Darla
Directed by Marissa Hernandez
A hopeless romantic will do anything to capture the heart of her unrequited savant.
Hunger
Directed by Chris Nunez
A vengeful spirit that comes back to haunt those who have done them wrong in the past and get their revenge.

Catharsis
Directed by Breanna Heard
A surreal drama that follows a young woman through an immediate, intense moment that triggers a repressed memory.

Skeleton Woman
Directed by Maranatha Hay
A beautiful young woman, slain by her lover and looking for revenge, is resurrected as a skeletal wraith when a fisherman unexpectedly reels her in from the depths.
No reservations are required. Seating is first come, first serve. Please arrive 30 minutes prior to screening time to ensure a seat.
Still from "Skeleton Woman", courtesy of Maranatha Hay.