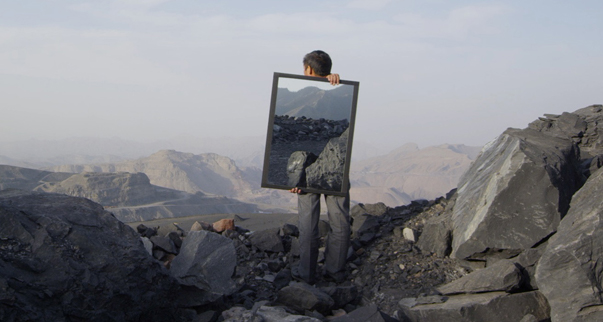 Behemoth
Directed by: Zhao Liang
2017 | China | 90 minutes | Unrated
| | |
| --- | --- |
| Screening | Friday, May 26, 2017, 7pm |
| Matinee | Saturday, May 27, 2017, 3pm |
| Screening | Saturday, May 27, 2017, 7pm |
Beginning with a mining explosion in Mongolia and ending in a ghost city west of Beijing, political documentarian Zhao Liang's visionary new film Behemoth details, in one breathtaking sequence after another, the social and environmental devastation behind an economic miracle that may yet prove illusory.
Drawing inspiration from The Divine Comedy, Zhao offers intoxicating and terrifying images of the ravages wrought by his country's coal and iron industries on both the land and its people. Beautiful grasslands covered in soot and dust. Mountains shredded in half. Herdsmen and their families forced to leave their lands, to escape poisonous air. Miners descending deeper into pitch black mine shafts. Scorching ironworks that resemble hellish infernos. And in hospitals, ill-equipped to handle the deluge, workers suffering critical illnesses.
Building upon his previous acclaimed exposés (2009's Petition, 2007's Crime and Punishment), Zhao combines muck-racking journalistic techniques with stunning visuals to capture an unfolding nightmare. It's a film replete with haunting imagery. But none more so than Zhao's tour through a barren metropolis, a gleaming, newly constructed city, intended as a workers' paradise, that now stands empty, desolate of life; waiting, perhaps, for that economic miracle.