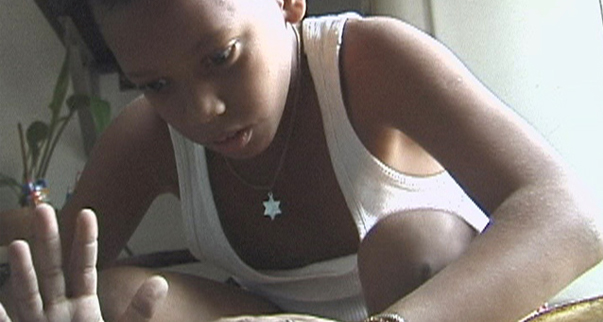 Adio Kerida (Goodbye Dear Love)
Directed by: Ruth Behar
2002 | USA | 82 minutes
| | |
| --- | --- |
| Screening | Friday, May 11, 2018, 7pm |
| Matinee + Discussion | Saturday, May 12, 2018, 3pm |
| Screening | Saturday, May 12, 2018, 7pm |
Free Admission!
Panel discussion with UC Riverside Faculty and Graduate Students to follow the matinee.
"Adio Kerida/Goodbye Dear," a Sephardic song about a disheartened lover who bitterly says goodbye to his beloved, inspires this poetic documentary by Cuban-born Ruth Behar. The filmmaker left Cuba as a child and cannot remember her past on the island. She searches for memory among her fellow Sephardic Jews in Cuba, Miami, New York, and Philadelphia. Meshing personal reflections, intimate interviews with strangers and relatives, and music both from Cuban and Sephardic traditions, Adio Kerida offers a bittersweet, lyrical, and often humorous Jewish-Cuban vision of what it means to come from the island of Cuba.
Her cast of characters includes an Afro-Cuban boy of Jewish descent who dreams of becoming a drummer in Israel, a pair of storekeepers in Miami who sell Turkish good luck charms, and her own father in New York, who preserves Sephardic mementos, but won't return to Cuba.
No reservations are required. Seating is first come, first serve.

"Film for Thought" is sponsored by the Advancing Intercultural Studies project and the UCR Center for Ideas and Society through a generous grant from the Andrew W. Mellon Foundation