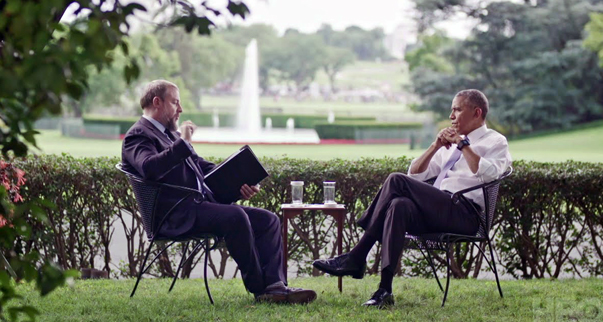 A House Divided
Directed by: Shane Smith
2016 | USA | 60 minutes
| | |
| --- | --- |
| Screening | Saturday, July 15, 2017, 3pm |
Free Admission!
President Barack Obama began his presidency with pledges of "hope over fear, unity of purpose over conflict and discord." Despite many successes, however, the unity he promised has eluded him. As Obama's presidency draws to an end, with the election of Donald Trump, America is painfully divided. Many fear that the vicious tone set by the 2016 election will continue under a new Trump administration.

The HBO special A House Divided presented exclusive access to the president, Senate Democratic leader Harry Reid, former Speaker of the House John Boehner, the president's inner circle and key opponents, with VICE founder Shane Smith examining the rise of the Tea Party, the faltering of key congressional deals and the growing extremism that has left America more divided than ever.

"Film for Thought" is sponsored by the Advancing Intercultural Studies project and the UCR Center for Ideas and Society through a generous grant from the Andrew W. Mellon Foundation.