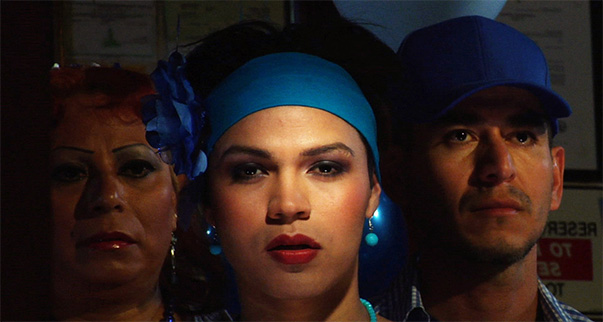 Wildness
Queer Lab Presents
Directed by: Wu Tsang
2012 | 75 minutes
| | |
| --- | --- |
| Screening | Thursday, January 17, 2013, 7:30pm - 9:30pm |
FREE Admission

The artist will be present for screening and available for Q&A afterwards.

Wildness is a portrait of the Silver Platter, a historic, LGBT-friendly bar on the eastside of Los Angeles that has catered to the Latin immigrant community since 1963. With a magical-realist flourish--the bar itself becomes a character in the film--Wildness captures the creativity and conflict that ensue when a group of young, queer artists of color (Wu Tsang, DJs NGUZUNGUZU, and Total Freedom) organize a weekly performance art party, called Wildness, at the bar. What does "safe space" mean, and who needs it? The search for answers to these questions creates coalitions across generations

WU TSANG is a Los Angeles based artist and filmmaker. His artworks and performances have been presented at the 2012 Whitney Biennial and New Museum Triennial in New York, the ICA Philadelphia, MOCA Los Angeles, the Gwangju Biennial (South Korea) and upcoming at the Liverpool Biennial (UK). Tsang was named one of Filmmaker Magazine's "25 New Faces of Independent Film" in 2012. His first feature WILDNESS won the Grand Jury Award for Outstanding Documentary at Outfest 2012 [World Premiere: MoMA Documentary Fortnight (New York, NY), SXSW (Austin, TX), Hot Docs (Toronto, Canada), SANFIC8 (Santiago, Chile)]. He has received grants from Good Works, Frameline, Wexner Center for the Arts, IFP Labs, Art Matters, Tiffany Foundation, Frieze Foundation, and the Warhol Foundation for the Visual Arts.