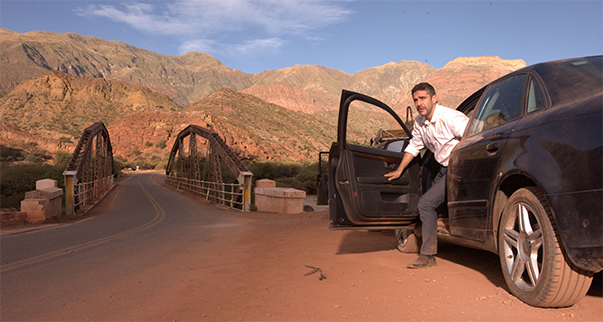 Wild Tales
Directed by: Damián Szifron
2014 | Argentina/Spain | 1hr 55min
| | |
| --- | --- |
| Screening | Friday, September 25, 2015, 7pm |
| Matinee | Saturday, September 26, 2015, 3pm |
| Screening | Saturday, September 26, 2015, 7pm |
Inequality, injustice and the demands of the world we live
in cause stress and depression for many people. Some of
them, however, explode. This is a movie about those people.
The characters of Wild Tales cross the thin line that divides
civilization and barbarism. A lover's betrayal, a return to
the repressed past and the violence woven into everyday
encounters drive characters to madness as they cede to the
undeniable pleasure of losing control. "Six short films, one
after another, all revolving around men (and one woman)
reacting to perceived injustice with volcanic, deranged,
glorious rage. Deliriously unhinged and uproarious, it'll make
you feel wretched about the world around you ... but you'll
be having too much fun to care." Will Leitch, The Concourse.
Nominated, Best Foreign Film, Academy Awards 2015