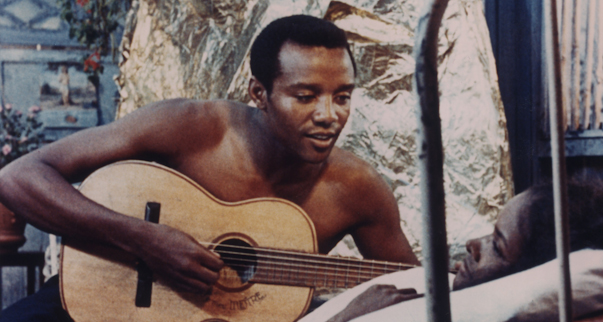 Orfeu Negro (Black Orpheus)
Directed by: Marcel Camus
120 minutes | PG
| | |
| --- | --- |
| Screening | Friday, May 13, 2011, 7pm - 9pm |
A romantic retelling of the Orpheus and Eurydice myth, in which Orpheus sets out to rescue his young bride, Eurydice, from the underword, set during the time of the Carnival in Rio.
"Swarms of sinuous girls and children shimmy and race to the samba beat, which is insistent through most of the footage. That's what makes the picture alive." - Bosley Crowther, New York Times
Orfeu Negro and Tropa de Elite II offer two antipodal visions of life in the favela. Gary Dymski and Silvana De Paula will draw on their experience and research in Rio to address issues that are in front of Brazil today.
Academy Award, Best Foreign Language Film, 1960
Palm d'Or, Cannes, 1959

DISCUSSION AFTER THE FILM