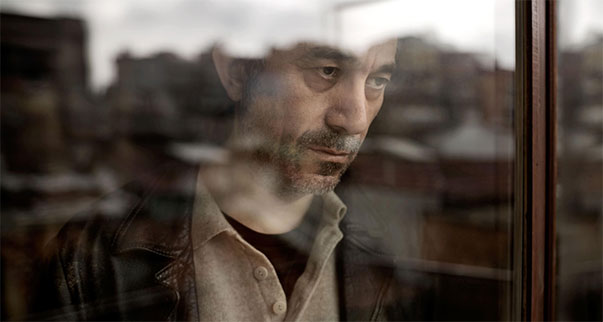 Once Upon a Time in Anatolia
Directed by: Nuri Bilge Ceylan
Turkey | 150 minutes | Unrated
| | |
| --- | --- |
| Screening | Friday, November 9, 2012, 7pm - 9pm |
| Screening | Saturday, November 10, 2012, 7pm - 9pm |
A police commissioner, a prosecutor, a doctor, and a murder suspect go searching for the victim in the Anatolian countryside in the dead of night. As details of the crime begin to come out, the mystery seems only to grow deeper.
Considered by many the most memorable film of the last decade and one of the few current films called a masterpiece, Culver Center is pleased to bring this resonant work back to Riverside. If you missed the showing in March, or if you just want to experience again what Andrew O'Hehir of Salon called - a subtle, gorgeous and mysterious allegory, a masterwork - book your seats now.
Set in the starkly beautiful Turkish countryside during a nighttime search for the body of a murder victim, it is a film of dark, smoldering intensity that explores life and death, the nature of truth and lies, and guilt and innocence.
The Friday screening will be followed by a conversation between ARTSblock film commentators Jonathan Green and Nikolay Maslov.
Winner Grand Jury Prize, Cannes Film Festival, 2011