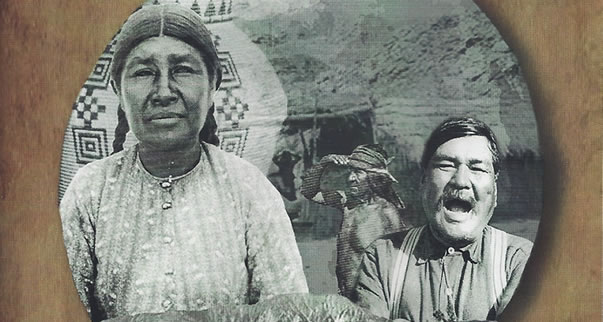 Keeping the Songs Alive
Southern Californian Indians
Directed by:
USA | 40 minutes | Unrated
| | |
| --- | --- |
| Free Admission | Saturday, February 4, 2012, 4:30pm - 5:30pm |
This Screening is FREE and open to the public. Click the Buy Ticket to make your reservation.
A screening of the first film of secular songs, "Keeping the Songs Alive: Southern Californian Indians", that recall creation, family and other stories of Native American cultures in Southern California.
The forty-minute film was completed by researchers at the University of California, Riverside. Funded by a grant from the California Council for the Humanities, researchers on "The Music of Indigenous California Project" spent 18 months recording songs and interviews with 10 tribal leaders and teachers. Conducting the on-going project are Cliff Trafzer, professor of history and Costo Chair in Native American History; Jonathan Ritter, associate professor of music and an ethnomusicologist; and William Madrigal, a Cahuilla who graduated from UC Riverside in anthropology 2010. They conducted interviews with elders from the Chemehuevi / Southern Paiute, Cahuilla, Serrano, Kumeyaay, Luiseño and Fort Sill Apache tribes. Although bird songs are better known among Southern California tribes, the variety of secular songs that remain central to their culture became apparent. Mountain sheep and deer songs, for example, connect with Indian medicine and well-being. Others, such as salt songs of the Southern Paiute, describe the journeys of ancestors to historic, spiritual and sacred sites.
The researchers will be present at the screening for discussion afterwards. The film and discussion is followed by a reception for "Lewis deSoto and Erin Neff: Tahquitz", which will involve a performance by Erin Neff and Cahuilla Bird Singers. Saturday, February 4, 2012, Exhibition Reception, 6-9 PM, free admission