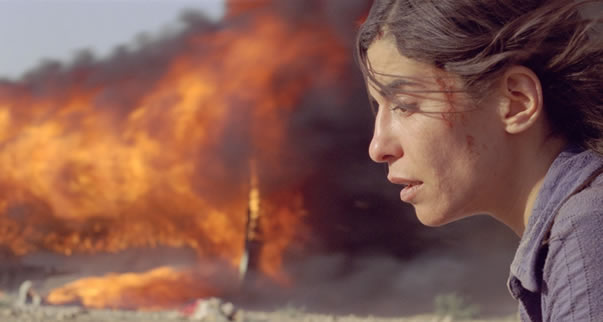 Incendies
Directed by: Denis Villeneuve
2010 | France/Canada | 130 minutes | Rated R
| | |
| --- | --- |
| Screening | Friday, December 9, 2011, 7pm - 9pm |
| Screening | Saturday, December 10, 2011, 7pm - 9pm |
Filmmaker Denis Villeneuver adapts a play by Wajdi Mouawad, which tells of twins who unravel a family mystery after the death of their mother. The two journey to the Middle East, to search for their father who they had believed to have been dead for years.
"The storytelling in Incendies strikes me as primal the way Greek tragedy is primal. Shattering. Cathartic. It is a breathtaking film." - Bob Mondello, NPR
"A mystery, a melodrama, a prison film, and a love story, Incendies is foremost a scream of rage at a society destroyed by religion and by men. It's a story about finally gathering the courage to stare evil in the face and obliterating it with love." - Ty Burr, Boston Globe.
Nominee: Best Foreign Language Film, Academy Awards, 2011