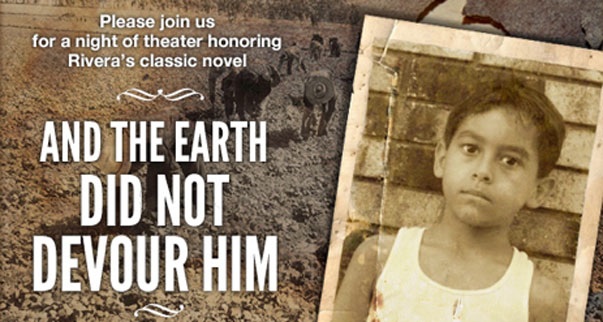 And the Earth Did Not Devour Him
A FREE Screening and Discussion
Directed by:
| | |
| --- | --- |
| Film Screening | Thursday, November 7, 2013, 7pm - 9pm |
Second of "Legacies and Literacies," a four-part CARL Residency series on Latina/o Cultural Production

Written and directed by Severo Perez and adapted from Tomás Rivera's classic novel, And the Earth Did Not Devour Him, this film is about a young Mexican-American boy's coming of age amid the poverty and adversity he and his family face as migrant farm workers in the 1950s. Critically acclaimed for its rich storytelling and beautiful photography, the film vividly portrays an important part of American history and the troubles, injustices, and tribulations of the people who lived through it. A tale of human fortitude and the triumph of the human spirit that speaks across generations.

Following the screening, there will be an audience discussion led by Dr. Tiffany Ana López, Professor of Theatre and Tomás Rivera Endowed Chair in the College of Humanities, Arts and Social Sciences.

This event is co-sponsored by the Tomás Rivera Endowed Chair, UCR's Department of Theater, and UCR's ARTSblock.