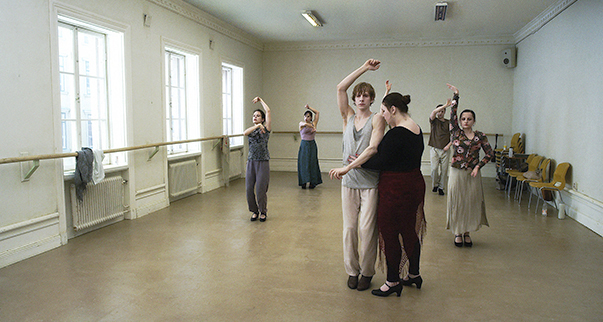 A Pigeon Sat on a Branch Reflecting on Existence
Directed by: Roy Andersson
2014 | Sweden/Germany/Norway | 1hr 40min
| | |
| --- | --- |
| Screening | Friday, September 4, 2015, 7pm |
| Matinee | Saturday, September 5, 2015, 3pm |
| Screening | Saturday, September 5, 2015, 7pm |
"'Bone-dry' only begins to describe the tone of writer-director
Roy Andersson's film. It is an unrelentingly deadpan take
on the tragicomedy of human existence and the ineffable
sadness of life. There's an unmistakable painterly quality
to Andersson's direction, both because he chooses his
tableaus so carefully and because his characters are
only slightly more active than the static images in Pieter
Bruegel's Hunters in the Snow, the painting that inspired
the film's esoteric title. Andersson does a dynamite job
alchemizing despair into big, albeit deadpan, laughs,
and the ugliness and banality of everyday existence into
moments of beauty." Nathan Rabin, Globe and Mail.
Winner, Golden Lion, Venice Film Festival 2014