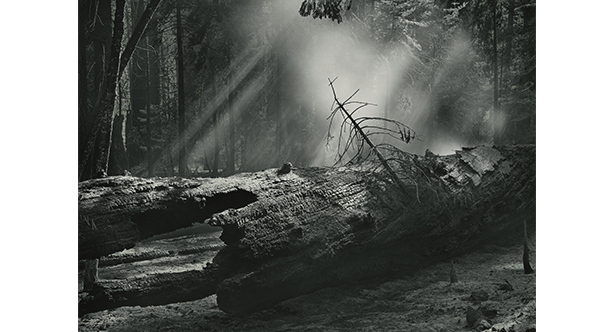 Scenes from The Collection: Trees
California Museum of Photography
October 24, 2020 - July 4, 2021
The photographs in this exhibition are a selection from the California Museum of Photography's collections. The images span over one hundred years, including works by both masters and lesser-known makers, different locations and types of trees throughout the state. Whether close up details or sweeping vistas, this selection highlights some of the ways trees have captured the attention of photographers in the Golden State.
Thank you to our sponsors: UCR College of Humanities, Arts, and Social Sciences, and the City of Riverside.
Image: John Sexton, "Mythic Forest, Yosemite National Park, California", 1980, printed 1995. Gelatin silver print. Gift of Herb Quick.