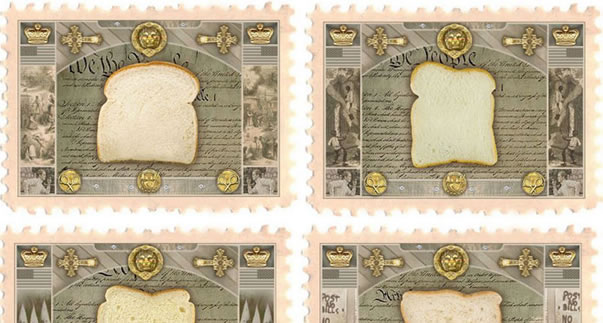 TOP 40
California Museum of Photography
July 1 - August 22, 2009
| | |
| --- | --- |
| Opening Reception | Thursday, July 2, 2009, 6pm - 8pm |
| Opening Reception | Thursday, July 2, 2009, 6pm - 8pm |
Each year Los Angeles Center for Digital Art (LACDA) and director Rex Bruce puts out a call to contemporary artists in the field using computer-based tools as their primary medium. The quirky and illustrious works submitted to TOP 40 frequently represent the best of the merger between 2D design and photography. This year's exhibition will open May 14 thru June 6 at LACDA then travel to the UC Riverside California Museum of Photography and open during Riverside's ARTSwalk, Thursday, July 2 thru August 22. A reception for the artists will take place on July 2, 6:00-8:00pm.

The works featured in TOP 40 2009 were curated by LACDA's Rex Bruce and ARTSblock Digital Studio director Reggie Woolery. They will be exhibited at UCR/CMP on three large plasma screens within the space. Last year's top prize went to artist Leslie Tucker. Her ironic analysis of the American Dream is put forth in a series of digitally collaged "stamps" that commemorate objects, places and historic moments in our culture that are iconic markers charting our socio/political development. "Toxic Carbs is my latest stamp work. I am gripped by the sense that processed white bread is eroding due to the encroachment of whole grains," says Tucker.

Rex Bruce is an artist, independent curator and director of LACDA - Los Angeles Center for Digital Art. He has curated or participated in over 75 exhibits, screenings, panels and events since opening LACDA in early 2004 including Centre Georges Pompidou (France), Laznia Center for Contemporary Art (Poland), and exhibits in collaboration with SIGGRAPH, Dance Camera West/UCLA Live/Hammer Museum, SCI-Arc and the Downtown Film Festival Los Angeles. Los Angeles Center for Digital Art (www.LACDA.com) is located at 107 West Fifth Street in downtown LA.