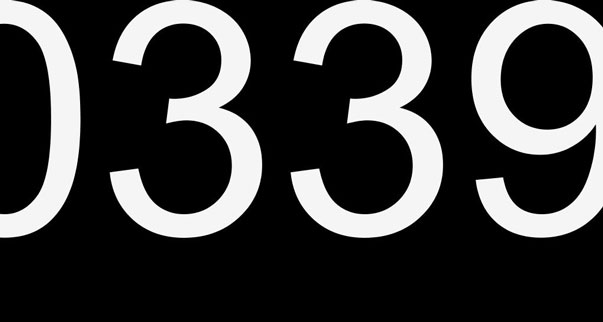 Golden Ratio
"φ"
Culver Center of the Arts
May 10 - May 31, 2013
| | |
| --- | --- |
| Reception | Saturday, May 18, 2013, 6pm - 9pm |
"φ" is a computer program that processes a visual output of the infinite irrational numerical sequence of the golden ratio. The golden ratio is a mathematical proportion first articulated in Ancient Greece that has been influential in geometry, architecture, and art as an ideal and sometimes divine proportion of beauty. The Parthenon, 16th century book design, playing cards, the iPhone, wide screen televisions, and even façade elements of the Culver Center for the Arts all have golden proportions.

"φ" is an investigation into the pervasive aesthetic application of the golden ratio and perceptions of beauty understood to be ingrained in its geometric proportion. As a system-specific installation, this display of the golden ratio functions in relationship to the apparatus of the architecture supporting the work and in relationship to the surrounding constructed environment.

Kimberly Zumpfe is currently an MFA candidate in Art at University of California, Irvine. Her multidisciplinary work investigates aesthetic experience through research into diverse systems of knowledge production including music, poetry, linguistics, information theory and systems theories. Through reduction of symbolic forms derived from and created in relationship to these systems, she interrogates dynamics and distortions of interpretation. Her work complicates relationships between rational knowledge and mysticism to the production of a social imagination. She currently lives and works in Los Angeles.