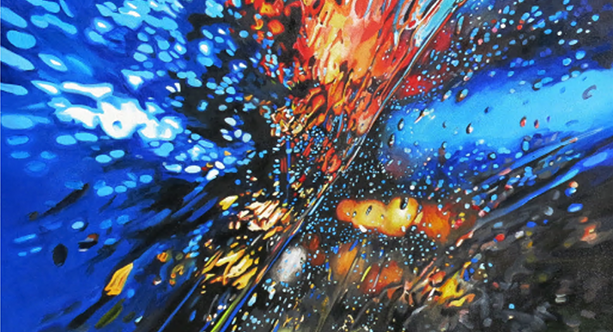 CULVER@10: A Decade of Art, Celebration, and Community
Culver Center of the Arts
October 24, 2020 - August 15, 2021
CULVER@10 celebrates the 10th Anniversary of the Art & Barbara Culver Center of the Arts. The exhibition salutes donors and artists alike by showing remarkable art gifted and collected in the decade since the Culver's October 9, 2010 gala grand opening. 
Like any ten-year-old, the Art and Barbara Culver Center of the Arts is boisterous, adventurous, and bursting with energy. Over its first decade, the Culver Center has held 109 exhibitions, 1218 film screenings, and over 400 performances of art, music, theater, dance, and artistic experiment. Most consequentially, we've hosted innumerable moments of joy, delight, reflection, and epiphany. 
Curatorial team: Timothy LeBlanc, Douglas McCulloh, Rita Sobreiro Souther.
Thank you to our sponsors: UCR College of Humanities, Arts, and Social Sciences, and the City of Riverside.
Image: (detail) Conrad Ruiz, "Cocktail 4", 2014, watercolor and oil on canvas. Gift of the artist.