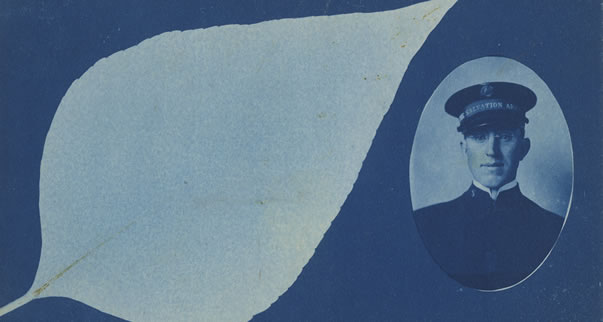 Blue Prints
California Museum of Photography
December 2, 2010 - March 12, 2011
The cyanotype, invented in 1842 by Sir John Herschel, was one of the first photographic processes that did not use light-sensitive silver. Instead, the cyanotype utilized light-sensitive iron salts, which, when exposed to light, produced rich Prussian blue tones that were both unnatural and alluring.

The cyanotype remained a second-class, and ultimately nearly forgotten, part of fine art photography until the late 1970s when artists seeking to use more alternative processes and reconnect with old photographic techniques revived it. Many of these newer cyanotypists, such as James Hajicek, combined subjects and styles that were en vogue with the nineteenth-century process, blending the old and new and providing a new context for cyanotypes to be reassessed and understood.

This exhibition features cyanotypes from the 1850s through the 1970s from UCR/CMP\'s permanent collection.
UCR/California Museum of Photography