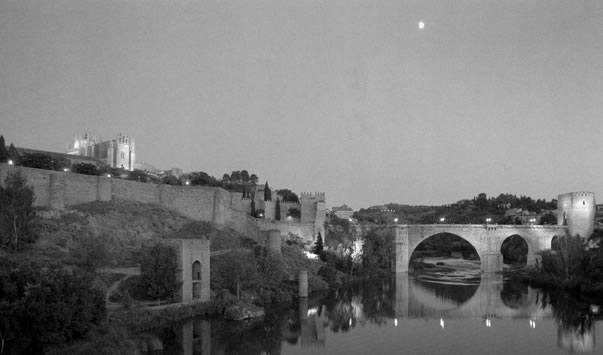 Agua en España
Photographs by Craig Richards and Henry Vaux, Jr.
California Museum of Photography
February 6 - April 17, 2010
| | |
| --- | --- |
| Opening Reception | Saturday, February 6, 2010, 6pm - 9pm |
| Opening Reception | Saturday, February 6, 2010, 6pm - 9pm |
The photographs in this exhibition are the result of a collaboration between a professional photographer, Craig Richards, and an amateur, Henry Vaux, Jr. Yet while Richards, a Canadian who has been exhibiting and publishing internationally for three decades, has the name that is known in the field of photography, it was Vaux's profession that guided the photographic efforts of both men in Spain. Vaux is Professor Emeritus of Resource Economics at the University of California, Berkeley, as well as UC Riverside, and his specialization has been in the economics of water resources. He is also currently Chair of the Rosenberg International Forum on Water Policy, which provided an occasion for this photographic study when it hosted a 2008 conference in Zaragoza, Spain.

The California Museum of Photography is holding an exhibition of these pictures now for two reasons. The first is that the climate of Spain and the effect it has on water resources there make Spain comparable to California. The second reason is that the Water Science and Policy Center here at UC Riverside is holding this spring its own international conference sponsored by the Rosenberg Forum. It is hoped that the presence on the campus and at the museum of water ministers from a number of arid or semi-arid countries will stimulate a useful discussion about how art in general and photography in particular can effectively respond to the growing global crisis over water resources.
Supported in part by the Rosenberg International Forum on Water Policy